Product description
Pepino Extra Thin are condoms made of natural latex material. Thin condoms are ultra thin, so you can enjoy the act much more. Condoms are lubricated with a silicone-based lubricating gel and are 100% electronically tested. Width 53mm.
The package contains 3 pcs of condoms.
Review
There are currently no product reviews. Be the first.
Related products
Kondomy My Size 16 cm, 4,7 cm 3ks
My size condoms are very popular for their flexibility. They are made of high quality and…

Na skladě
4.19 €
Kondomy My Size 18 cm, 5,3 cm 3ks
My size condoms are very popular for their flexibility. They are made of high quality and…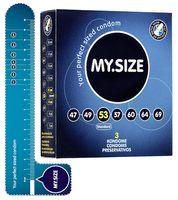 skladem
4.19 €
Kondomy Fun Factory Pleasure mix - 50ks
A very popular brand Fun Factory, which presents its first condoms on its market. It is a mix of…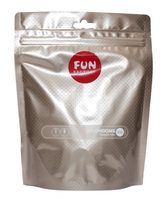 Na skladě
26.88 €