Product description
TRIBUMAX 60 tablets
Characteristics: TRIBUMAX tablets contain, in addition to a high percentage extract from Tribulus terrestris, also essential trace elements zinc (antioxidant and a component of many enzymes) and selenium (antioxidant) and piperine (alkaloid contained in black pepper, which increases and prolongs the effect of some substances) used as food supplements).
Active ingredients in 1 tablet:
Tribulus terrestris extract (min. 90% saponins) 600 mg
Zinc (as zinc bisglycinate) 5 mg
Selenium (in organic form produced by yeast) 27.5 μg
Piperine (black pepper extract) 5 mg
Excipients: calcium phosphate, microcrystalline cellulose, emulsifier: magnesium stearate
Recommended dosage: 1-2 tablets daily, in the morning resp. in the morning and evening with food, drink enough.
Distributor: Ardigas s.r.o., J.Herdu 1, 91701 Trnava. Made in the Czech Republic
Warning: Do not exceed the recommended daily dosage. It is not intended as a substitute for a varied diet. Pay attention to a varied and balanced diet and a healthy lifestyle. Not intended for children, pregnant and lactating women. Do not use in case of known hypersensitivity to any of the components of the product. If you have any problems after taking the medicine, stop taking it. Store in a dry and dark place at a temperature up to 25 ° C. Protect from frost and direct sunlight. Keep out of reach of children!
Review
There are currently no product reviews. Be the first.
Related products
PENISEX Salve for him
Ointment designed for men, supports erection and performance. Provides stimulating effects. Package…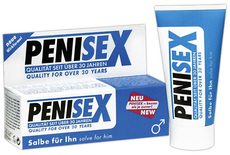 In stock
19.19 €
Clavin ORIGINAL tob.8
Clavin is one of the best-selling dietary supplements to improve erection. It helps a lot of men…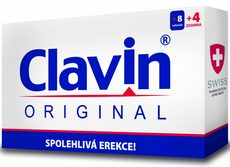 In stock
61.50 €
Clavin PLATINUM tob.20
Clavin Platinum is another in a series (following Clavin original, Clavin strong and Clavin Ultra)…