Product description
The Gorgeous Gavin inflatable doll will become your best companion, which you will never want to leave. The shot has a painted face, darkly painted hair and chest hair. After inflating, the shot is life-size. It has an above-standard size 17.8 cm long inflatable penis, which will please every woman. The face, hair and chest hair glow in the dark after previous illumination.
Color: body.
Review
There are currently no product reviews. Be the first.
Related products
Angelo inflatable doll.
Angelo is an inflatable doll designed for both women and men. The black-haired muscle man is a…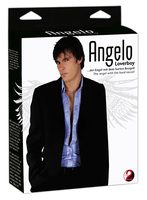 In stock
34.58 €
Doll Mandy
Blond hair, big firm breasts and three exciting holes, this will offer you a beautiful inflatable…
Nafukovací panna " Anna"
Inflatable virgin Anna is a typical Swedish beauty with three holes: mouth, vagina and anal. She…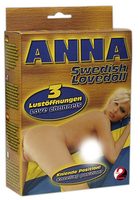 In stock
19.19 €