Product description
Silicone erection ring with five metal balls for better penis stimulation. The ring improves and increases the erection in the penis. It is made of comfortable, waterproof silicone.
Diameter: 3 cm
Review
There are currently no product reviews. Be the first.
Related products
Fifty Shades of Grey FSOG A perfect O
Very strong and flexible silicone ring from the Fifty Shades of Gray collection. Diameter: 3.5 cm.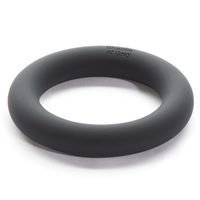 skladem
19.19 €
One Time vibrating ring
An exclusive vibrating ring made of gel material will awaken your most secret desires. Extensible…

skladem
11.50 €
Maximum Metal erection ring
Luxurious erection ring made of metal balls, which will pleasantly sitimulate the intimate places…

skladem
15.35 €