Product description
Devil's Tongue's glass dildo was inspired by the devil's tongue, which is long and rough. The shape of this crystal glass dildo is curved and twisted at the end for easy handling. One side of the dildo is smooth, on the other side there are irritating lines that sufficiently massage the lips, clitoris or anal. Total length 21 cm, diameter 1.5-4.2 cm. The glass is ideally smooth on the surface, just apply a small amount of lubricating gel and it is infinitely slippery. The material is 100% hypoallergenic, easy to maintain in complete hygiene, it can be washed in the dishwasher. The shape is robust and holds very well and is easy to insert. You can heat it in warm water or cool it in the refrigerator to increase the range of pleasures when teasing. The package also includes a velvet bag for storing Devil's Tongue glass dildo. Let yourself be licked by the devil's tongue.
Product parameters
Length (cm): 21
Maximum diameter (cm): 4.2
Minimum diameter (cm): 1.5
 
This product is no longer in stock.
Review
There are currently no product reviews. Be the first.
Related products
AquaGlide Jahoda 100ML
AquaGlide lubricating gels are guaranteed to be of the highest quality and do not contain any added…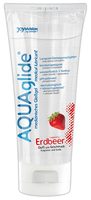 In stock
11.50 €
BIOglide 150 ml
All ingredients are made of natural substances that are dermacologically and allergically tested.…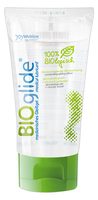 In stock
15.35 €
BIOglide 40 ml
All ingredients are made of natural substances that are dermacologically and allergically tested.…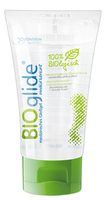 In stock
7.65 €