Product description
Europan Lover small is a realistically shaped dildo according to the actual shape of the penis, with detailed veining and an exposed acorn. The dildo is equipped with a suction cup for placement on a flat surface or for holding in the hand. The body dildo is made of silicone and flexible material.
Length 16 cm, diameter 2.3-2.8 cm.
Review
There are currently no product reviews. Be the first.
Related products
Fun factory Share - black
The anal dildo share is the king of anal gadgets. A high-quality dildo from the Fun Factory…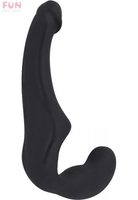 In stock
76.54 €
You2Toys Galaxia Lavender
Lavender is another double dildo from the Galaxia series. The dildo is made of a flexible gel…

In stock
11.50 €
Fun factory Share - Purple
Anální dildo share je král mezi análními pomůckami. Kvalitně provedené dildo z dílny společnosti…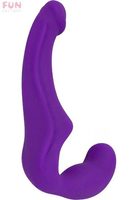 In stock
76.54 €