Product description
Luxusní značkové venušiny kuličky Vibe therapy Terah jsou vyrobeny z lékařského silikonu. Povrch mají z části tvořen jemným silikonem, ale na každé kuličkce jsou zpevněny ABS plastem. Spojení kuliček je vělmi měkké a poddajné. Vytahovací šňůrka se dobře ukládá do kalhotek i dobře drží. Součástí balení je i prodyšný hygienický sáček pro bezpečné uložení.
Vnitřní závažíčka jsou velká a težká, dutiny prostorné. To vytváří podmínky pro jejich vyšší účinnost.
Elegantnost obalu, tvar kuliček i jejich účinnost řadí tento výrobek mezi hezké erotické dárky.
váha: 85g.
Tento produkt se již nevyrábí.
| | |
| --- | --- |
| Typ dráždění: | Zdravotní pomůcka |
| Materiál: | Silikon |
| Barva: | Fialová |
Review
There are currently no product reviews. Be the first.
Related products
4Play Vibe Balls
4Play Vibe Balls are vibrating balls made of plastic material, which is very slippery. The balls…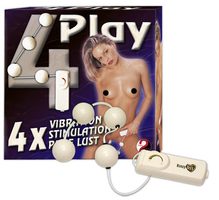 skladem
19.19 €
Svakom - Luna Selene Vibrating Bullet Black
2v1, to je Luna a Selene, vibrační vajíčko s dálkovým bezdrátovým ovladačem. Luxus a hravost, Luna…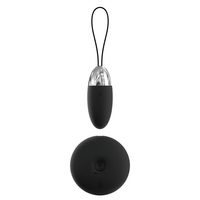 Plaisirs Secrets - Geisha Balls Pink
Great review on Venus balls Plaisirs Secrets. Venus balls Geisha balls are modern balls made…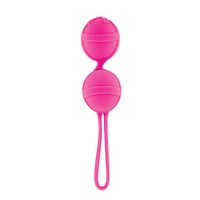 skladem
26.88 €