Product description
The luxury Dare Me set is an ideal gift for loving couples who are not afraid to spice up their sex life. The set is in black.
The Dare Me gift set includes:
Lelo Luna Noir - are the best-selling elegant Venus balls, which promise irresistible pleasure during the foreplay and beyond. Your every move will be accompanied by gentle vibrations and excitement. Noir contains a pair of balls, which can also be divided and worn only one divided.
Lelo Etherea Silk Cuffs - are finely woven, silk handcuffs that you can use both in the square and ankles, leaving no abrasions.
LELO Sensua - let yourself be punished by a suede whip in a special design.
Package contains:
Luxury gift box.
Venus's Lelo Noir balls.
Lelo Ethera silk handcuffs.
Lelo Sensua reprimands.
Black satin bag for storing venus balls.
Brush for applying promising Bodypaint paints.
This product is unavailable.
| | |
| --- | --- |
| Typ dráždění: | Pro páry |
| Barva: | Černá |
Review
There are currently no product reviews. Be the first.
Related products
Smile Crazy Collection Set of erotic aids 7 parts
7 piece pink set Smile Crazy contains: Double-sided penis sleeve for men: made of fine, very…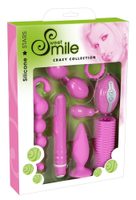 In stock
49.96 €
You2Toys Red Roses Set
Red Roses is an erotic set containing 9 different aids for your pleasure. Package contains …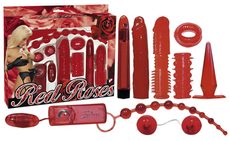 In stock
49.96 €
Midnight Blue Set
Midnight Blue Set is a popular dark blue erotic set designed for men and women. The set contains:…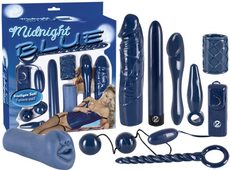 In stock
49.96 €