Product description
Embellishment for beautifying nipples without the use of piercings - simply put them on erect nipples and the breasts will be irresistibly beautiful for everyone. The size of the piece is about 3x4 cm, at the end two hearts with white stones. Package contains 1 pc.
This product is no longer manufactured.
Review
There are currently no product reviews. Be the first.
Related products
Titty Sticker - nipple decorations
Nipple stickers in the shape of a cross. There are adhesive strips on the back of the stickers for…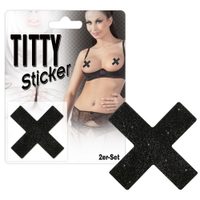 skladem
5.73 €
Titty Sticker Herz
Heart-shaped Tirry Stickers nipple stickers in deep red with slightly shimmering elements. There…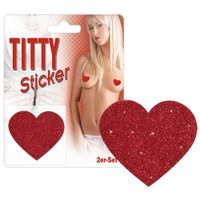 skladem
5.73 €
Maska Obsessive A710 mask
Maska A710Váš sexy doplněk pro dnešní noc? Spousta zajímavé a koketní přitažlivosti! Ooo, ano.…