Product description
Heart-shaped Tirry Stickers nipple stickers in deep red with slightly shimmering elements. There are adhesive strips on the back of the stickers for easy use. Decoration for intimate moments!
Material: 80% paper, 15% PET (gloss), 5% glue
Dimensions: 5.2 x 4.9 cm
Review
There are currently no product reviews. Be the first.
Related products
Titty Sticker - nipple decorations
Nipple stickers in the shape of a cross. There are adhesive strips on the back of the stickers for…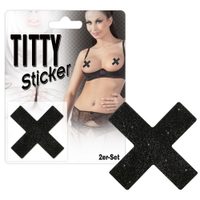 In stock
5.73 €