Product description
Elegant lace french panties of turquoise color. The eccentricity of the panties will convince you not only with an unusual cut, but also with a fine lace material, which in the back part turns into lace with a distinctive floral motif, and above all there is a graceful cut, which is complemented by a luxurious bow above the buttocks. These panties are guaranteed to highlight your background in the right places.
Review
There are currently no product reviews. Be the first.
Related products
Anais Nelly shorts
Beautiful and comfortable lace panties, a suitable decoration for the perfect enrichment of your…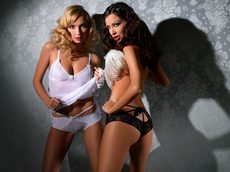 Panty Anais Tess
The beautiful women's Tess panties by ANAIS will impress not only with their translucent material,…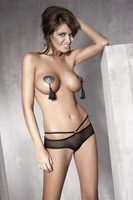 In stock
19.19 €
Panty Anais Aileen
Popisek připravujeme.