Product description
ANAIS Light up erotic thongs are for all passionate women. The thong is made up of two ruffled strips of fabric that combine to form the front and back of the thong. Thanks to the non-traditional design, the thongs look very elegant.
Review
There are currently no product reviews. Be the first.
Related products
LivCo Corsetti Lesedi
Elegant and sexy women's thong Lesedi in black. The thongs are decorated with a beautiful lace with…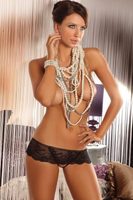 In stock
19.19 €
MIA DOUX Lolitte minifigi
Lolitte minifigi panties by MIA DOUX are of a classic cut and are made of a pleasant fabric. In the…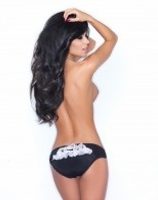 Panty Anais Aileen
Popisek připravujeme.