Product description
Košilka Fleur značky ANAIS je sice klasického střihu a je vyrobena z neprůsvitného lesklého materiálu, ale o to více nadchne vašeho partnera. Krátká košilka, která je ve spodní části zakončena podvazky, především zaujme velkým výstřihem a poddajným materiálem, jenž nádherně přilne k ženskému tělu a zvýrazní i všechny ženské křivky. 
Review
There are currently no product reviews. Be the first.
Related products
Seven´til Midnight 2709482P
Popisek připravujeme.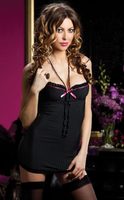 Obsessive Alcove chemise XXL
Flirtatiously provocative shirt in pastel pink color is made of elastic and shiny material. Its…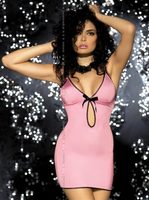 Anais Gianna set
Sexy krátká košilka černé barvy s dlouhými rukávy je vyrobena z kvalitní a na dotek velice jemné…