Product description
 Dlouhá černá košilka z jemné síťoviny. Přední část zdobená květinovým vyšíváním. Košilká má úzká nastavitelná ramínka. Materiál: 90% Polyester 10% elastan
Review
There are currently no product reviews. Be the first.
Related products
Košilka Obsessive Crystal chemise
Sexy a svůdná košilka z průsvitného, černého materiálu. Podprsenka je na zavazování na šíji.…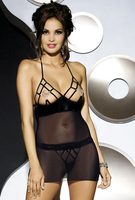 Košilka Obsessive Joanna
Rozkošná košilka "babydoll". Košilka se zajímavým řešením košíčků, které lze rozevřít zatáhnutím za…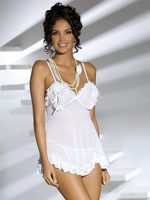 skladem
30.73 €
Košilka Seven´til Midnight 2709392
Popisek připravujeme.