Product description
Luxurious lace shirt with a deep neckline. Seductive lace shirt with a pattern of flowers, with exposed back, the neckline connects a belt of glittering stones. Included are string lace thongs. In black. In size XXL. Material: 90% nylon, 10% elastane
Review
There are currently no product reviews. Be the first.
Related products
Gorgeous+ Anais Enfia
Gorgeous - This exceptionally refined, and at the same time surprising design by Anais Apparel is…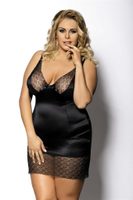 Obsessive Lippie
Charming camisole made of elastic fabric. The shirt beautifully emphasizes your cleavage and looks…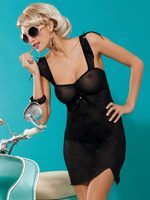 Seven´til Midnight 2709392
Popisek připravujeme.