Product description
Review
There are currently no product reviews. Be the first.
Related products
Obsessive Furriel
A seductive short shirt that reveals the arms, neck and, thanks to the translucent material, makes…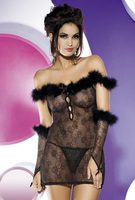 Obsessive Carat chemise
Exclusive shirt made of elastic material in black. The upper part of the shirt is decorated with a…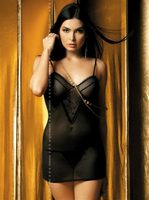 Seven´til Midnight 2709184
Popisek připravujeme.