Product description
Štýlový obal v tvare vajíčka sa ideálne hodí ku všetkým druhom Tenga Eggs, ale aj ku všetkým erotickým pomôckam. Tento lubrikačný gél je citlivý k povrchu hračiek i ľudskému telu a nezanecháva žiadne stopy. Malé a praktici balenie toho lubrikačného gélu môžete mať vždy pri sebe.

Balenie: 65 ml.

Lubrikačný gél a vodnej báze.
Review
There are currently no product reviews. Be the first.
Related products
Tenga Egg Thunder
Apon Tenga Egg masturbation egg with an internal extra irritating surface with three types of…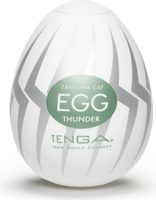 In stock
13.42 €
Tenga Eggs Mix
Tenga Egg enjoys maximum popularity, especially in Japan, where it comes from. Mastrubatters…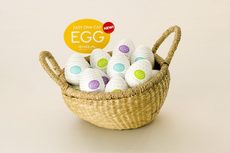 Discount -47%
Sale

In stock
30.73 €
Tenga Egg Twister
Tenga Egg enjoys maximum popularity, especially in Japan, where it comes from. The mastrubator…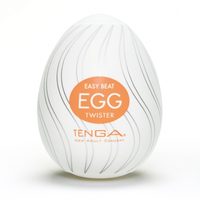 Sale

In stock
8.46 €