Product description
Tenga Egg enjoys maximum popularity, especially in Japan, where it comes from. The mastrubator perfectly imitates an egg, but has been loved by thousands of men around the world. All you have to do is unpack the egg and inside you is hiding a masturbator made of a special and very elastic silicone that fits any size. Thanks to the double ring during lift, it fits perfectly. There is a lubricating gel inside the eggs, which you should always apply before use. Remember that no one knows what is hidden inside the egg.
New line of popular Tenga Egg: Thunder, Cloudy, Crater, Misty, Shiny and Surfer.
Review
Průměrné hodnocení 80%. Hodnotilo zákazníků: 1. Zobrazujeme pouze hodnocení s vyplněným komentářem.

používáme společně s partnerem, je to příjemné zpestření hrátek :-)

Author: Ověřený zákazník, 20.01.
Pro:
dobrá pomůcka
dá se použít víckrát
příjemný materiál
lubrikant v každém vajíčku
rychlé použití
Proti:
po umytí vodou začne lepit
rychle se vytahá
při "drsnějším" zacházení se protrhne
Related products
Tenga Egg Shiny-new
Tenga received the greatest admiration, especially in Japan. The mastrubator perfectly imitates an…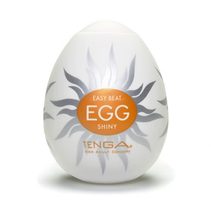 In stock
9.58 €
Tenga Egg Crater-new
Tenga received the greatest admiration, especially in Japan. The mastrubator perfectly imitates an…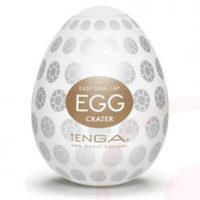 In stock
9.58 €
Tenga Egg Clicker
A small masturbator imitating an egg. Egg Clicker is the ideal travel companion or as a gift for…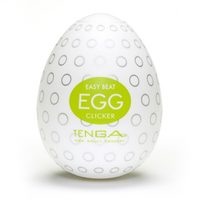 Sale

In stock
8.46 €