Product description
6 barevných obrazů na kvalitním lesklém kartonu 220g/m2 (jako volné listy vhodné k paspartování), plus 6 monochromatických skic na obyč.papíru, vše o rozměru 26,4x39,2 cm, uloženo v luxusním přebalu pro uchování a prohlížení. Jde o výběr ilustrací ze série PROHIBITED BOOK, poprvé vyšlo 2003.
Luis Royo je španělský umělec známý nyní po celém světě svými smyslnými a temnými fantasy ilustracemi a apokalyptickými metaforami. Mnoho jeho prací bylo a je určeno pro časopis Heavy Metal, dále je autorem mnoha obálek knih, počítačových her a CD, komiksů, tarotových karet, předloh pro sošky atd.
Review
There are currently no product reviews. Be the first.
Related products
Luis Royo PROHIBITED BOOK I
The first book in Luis Roy's four-part PROHIBITED BOOK series, this series focuses on the sexually…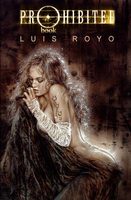 In stock
16.73 €
Luis Royo PROHIBITED BOOK III
The third book in Luis Roy's four-part PROHIBITED BOOK series, this series focuses on the sexually…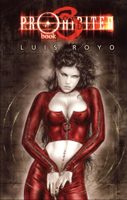 In stock
19.88 €
Luis Royo TATTOO & PIERCING SUBVERSIVE BEAUTY PORTFOLIO
6 color images on high-quality glossy cardboard 220g / m2 (as loose sheets suitable for mounting),…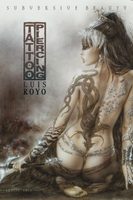 In stock
16.73 €