Product description
After 13 years of waiting, a new part of the comic series DRUUNA- Druuna No.0 ANIMA! It is a prequel - the zero part of the series, which, unlike all previously released parts, is completely without text (bubbles) - the whole story is told only by a picture.
Screenplay and drawing: Paolo Eleuteri Serpieri
Number of pages: 80
Sheet format: 240x320 mm, hardcover with dust jacket
Year of publication: 2016 (original edition: Lo Scarabeo, 2016)
The edition in the Polish publishing house Kurc has a slightly larger format (envelope format 248x327 mm) than the original Italian edition by Lo Scarabeo (225x305 mm), chalk paper, black canvas binding with gold embossing and laminated cover are used.
Paolo Eleuteri Serpieri, "Master of the Ass", Italian comic book creator and illustrator, known for his detailed depictions of human bodies, especially erotic images of women. His comic series DRUUNA is famous - so far an eight-part erotic sci-fi series with great success, already released in many countries.
Review
There are currently no product reviews. Be the first.
Related products
CELLULOID - Dave McKean
New McKean's (among others illustrator Sandman, Koraliny, etc.) author's comic after Cages. The…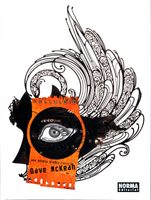 skladem
25.38 €
KLIK - Milo Manara
Hardcover with dust jacket, 195x255 mm, 236 pages, Czech edition of all 4 parts of comics in one…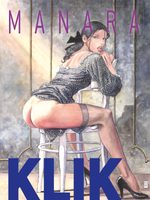 skladem
32.65 €
GULLIVERIANA & ZLATÝ OSEL - Milo Manara
Hardcover without dust jacket, 227 x 315 mm, hardcover, 128 pages, Czech edition of 2 Milo Manara…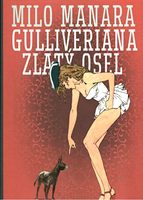 skladem
19.15 €