Product description
Build a sinful floor of jenga stones. There is a task on each wooden stone that you will have to complete or put away one piece of clothing. Whoever falls for the jenga ends the game and the loser will have to perform a special task, which you agree on before the start of the game. It is allowed to manipulate the stones with only one hand and it is always necessary to complete the whole floor of the jenga before a new one can be built. You can also play the game in a group of several people and choose any of them to complete the task with your partner.
The package contains: 48 wooden stones with erotic tasks and the rules of the game in the Czech language.
Review
There are currently no product reviews. Be the first.
Related products
Bed games
Do you lack inspiration in bed, would you like to spice up your intimate life and try to play with…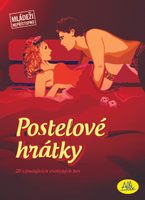 In stock
23.04 €
Erotic game - Sweet pranks
Erotic game Sweet pranks guarantee a sweet and adorable adventure in the bedroom, guarantees many…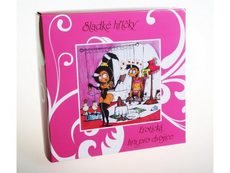 Discount -40%
Sexpert
Sexpert is a fun game in which you can test your knowledge about sex. For some questions you will…

In stock
23.04 €