Product description
Antibakteriální sprej LELO má další antivirové a antimykotické vlastnosti a neutrální pH. Je ideální volbou pro všechny, kteří maximálně dbají o péči a hygienu svých intimních pomůcek. LELO je antibakteriální čistící sprej obsahující aktivní antimikrobiální látky, které prokazatelně ničí 99,9% všech bakterií. Sprej současně obsahuje zinkovou sůl proti podráždění pokožky.

Vlastnosti
rychle působí (5s)
pohodlná a snadná aplikace
zdravotně nezávadné
pH neutrální
bez alkoholu a silikonu
vhodné pro použití se všemi LELO výrobky
ověřený antimikrobiální a dezinfekční účinek
antivirové a antimykotické složky
nedráždí citlivou pokožku
obsahuje prospěšné zinkové soli
Balení obsahuje: 60 ml.
NÁVOD: Naneste na povrch hračky, nechte 5 sekund působit a pak očistěte hadříkem nebo ručníkem. Výrobek má označení "Body – Safe", a to znamená, že není nutné po použití výrobek oplachovat vodou. Vhodné pro použití se silikonovými, latexovými a gumovými pomůckami. Vyhněte se požití výrobku a kontaktu s očim
Review
There are currently no product reviews. Be the first.
Related products
You2Toys - Queen intimate shower
An enema with three holes on the sides for maximum rinsing of your intimate places. Splash Queen is…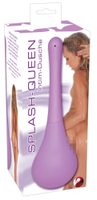 In stock
23.04 €
Love Shower YOU2TOYS
Are you preparing for anal sex? You should definitely not forget the anal shower or enema. This…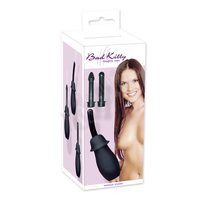 In stock
15.35 €
Poppers Rush Ultra Strong 10ml
Super Rush originál s kuličkou. Jeden z nejsilnějších RUSH.   výrobek obsahuje 10 ml uchovávejte…

In stock
11.50 €