Product description
Although the gel contains aloe vera extracts, it is completely odorless and leaves no greasy stains. Lelo's lubricating gel is water-based, so it can be used with all Lelo vibrators as well as other silicone products. The gel does not contain any parabens, glycerins. Thanks to aloe vera and moisturizing ingredients, it is suitable for sensitive skin.
Health-friendly composition, practical travel packaging, PH neutral - Aloe Vera extracts, long-lasting effect, leaves no greasy stains: water-based, safe for use with Lelo products and latex.
Volume 75 ml.
Review
Průměrné hodnocení 80%. Hodnotilo zákazníků: 1. Zobrazujeme pouze hodnocení s vyplněným komentářem.

Gel se skvěle nanáší a velmi snadno se smyje vodou.

Author: Ověřený zákazník, 28.09.
Pro:
na vodní bázi
velmi dobrý pro použití s vakuovou pumpou
nebarví, nešpiní
Related products
BIOglide 150 ml
All ingredients are made of natural substances that are dermacologically and allergically tested.…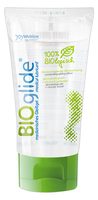 Na skladě
15.35 €
AquaGlide Jahoda 100ML
AquaGlide lubricating gels are guaranteed to be of the highest quality and do not contain any added…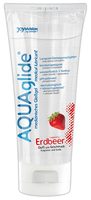 skladem
11.50 €
DurexPlay massage & lubricant s Aloe Vera
The most popular massage gel and lubricant, perfect for partner foreplay and use in intimate places…

skladem
9.58 €