Product description
Immerse yourself in the glittering romance of massage candles from LELO. Glittering massage candles are made from natural soy wax, shea butter and apricot kernel oil. The pleasantly fragrant wax dissolves to form a luxurious massage oil with a specially developed ingredient that nourishes and hydrates the skin and is rich in vitamin E. In addition, these candles burn for a very long time and bring exciting and sensual experiences. Candles are available in the following scents:
Black pepper - pomegranate
Vanilla - cocoa cream
Pear - cedar wood
Properties

- harmless composition
- contains only natural ingredients (without chemical additives)
- shea butter for softening and nourishing the skin
- ready to use in a short time
- does not leave oily skin - the oil is well absorbed
- clean burning of wick without tar, safe and environmentally friendly
- lasts up to 36 hours to burn
- intense fresh scent
Packaging: container 150g
Surface: 76 x 87mm
Ingredients: soy wax, shea butter, apricot kernel oil, perfumes (d-limonene, linalool, hexylcinnamaldehyde)
Review
There are currently no product reviews. Be the first.
Related products
Massage oil with caramel aroma coconut 59ml
Plaisirs Secrets warming massage oil with the scent of coconut. Smooth, non-greasy texture that…

Discount -20%

In stock
15.35 €
Lelo - Glittering massage candle - vanilla & cocoa cream
Immerse yourself in the glittering romance of massage candles from LELO. Glittering massage candles…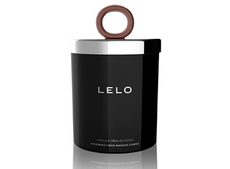 Discount -28%

In stock
49.96 €
Cherry Warm-up
Warm massage oil, which with its stimulating scent of cherries will create the most beautiful…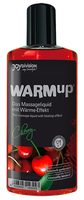 In stock
15.35 €