Product description
Pepino Long Action are condoms made of natural latex material. The surface of condoms is lubricated with a special lubricating gel, which helps to delay the climax. Condoms are 100% electronically tested. Width 53 mm.
The package contains 3 pcs of condoms.
Review
There are currently no product reviews. Be the first.
Related products
Kondomy My Size 19,3 cm, 6 cm 10ks
My size condoms are very popular for their flexibility. They are made of high quality and…

In stock
9.58 €
Sagami Original 0.02 2ks
Trhací krabička podobná té od žvýkaček ukrýva dva luxusní, průhledné kondomy Sagami. Kondomy jsou…
Kondomy BLAUSIEGEL HT special 100ks
One of the best rated condoms on the market, from the German manufacturer Blausiegel. Transparent…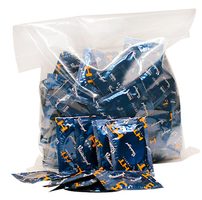 In stock
57.65 €