Product description
The amazing blonde Brandy lures her big firm tits and offers her three holes. Penetrate with Brandy into her slippery vagina, tight anal, or enjoyed oral sex. She is waterproof and still just as beautiful with a 3D face and long blond hair.
Brandy is 146 cm high.
Review
There are currently no product reviews. Be the first.
Related products
chocolate queen
An inflatable virgin of brown color will bring a little exoticism to your bedroom. The African…
Discount -69%

In stock
26.88 €
Nafukovací panna " Anna"
Inflatable virgin Anna is a typical Swedish beauty with three holes: mouth, vagina and anal. She…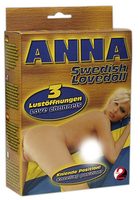 In stock
19.19 €
Inflatable virgin Jezebel
The inflatable virgin with blond hair will always provide you with its three openings, through…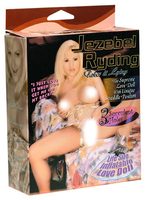 In stock
23.04 €