Product description
A life-size inflatable virgin with which you will no longer need a woman. Beautiful blonde hair, slippery vagina made of leather-like material and narrow anal. It comes with a vibrating egg, which increases the irritating feeling (you can push the egg into the anal or vagina). Natalie has perfectly shaped hands that will hug you during sex. Toes and hands are painted. Natalie will be dressed in a black bra and panties with a hole.
The package contains a pump, powder and a bag for better storage.
Batteries not included. We recommend purchasing 2x AA batteries
Review
There are currently no product reviews. Be the first.
Related products
Nezbedná sousedka
Ztrestejte nezbednou sousedku přímo u Vás doma. Nafukovací panna má tištěný obličej, pevná prsa a…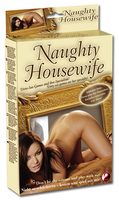 In stock
34.58 €
Inflatable virgin Diana Stretch
Mr. Diana's inflatable is a brunette and has one leg in the air after inflating, which allows the…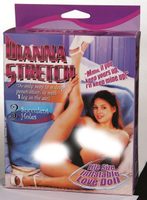 In stock
23.04 €
Inflatable Virgin Kimberly
Introducing your dark-skinned inflatable virgin. This lady Kimberly is ready for your intimate…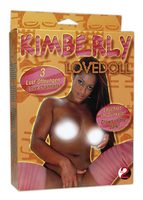 In stock
38.42 €