Product description
An inflatable virgin of brown color will bring a little exoticism to your bedroom. The African queen pleases with three openings: mouth, vagina and anal. He has a painted face and hair.
Review
There are currently no product reviews. Be the first.
Related products
Justin Beaver inflatable doll.
Do you long for Justin Beaver and are you a fan of his? Fulfill your dream, buy it at home, inflate…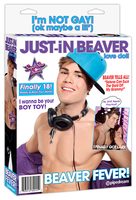 In stock
34.58 €
Nafukovací panna Natalie
A life-size inflatable virgin with which you will no longer need a woman. Beautiful blonde hair,…
Nafukovací panna " Anna"
Inflatable virgin Anna is a typical Swedish beauty with three holes: mouth, vagina and anal. She…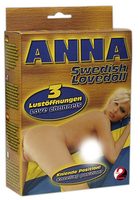 In stock
19.19 €