Product description
Do you like a little harder intimate games? We have a basic tool from the BDSM series for you. These are handcuffs for hands and feet. Bondage is made for both men and women. They are strong, pleasant and safe. Handcuffs on the legs are velcro. Don't be afraid to experiment! Nylon straps are very strong, strong and give you the opportunity to tie your partner to anything, such as a door, bed, table or wardrobe.
The set is made of 100% polyamide.
Set size: strap length 1.2 m.
Review
There are currently no product reviews. Be the first.
Related products
Silicone gag with ring
silicone open gag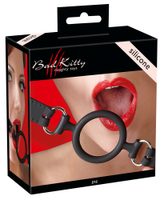 Best seller

In stock
19.19 €
Feather irritant BAD KITTY WAND black
A twist on one side and a slapper on the other. Leatherette whip for diversification in the bedroom…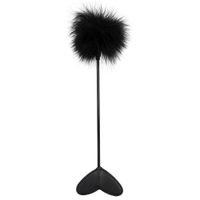 In stock
19.19 €
Latexové Slipy s análním dildem
Užijte si s latexovými slipy s dvojtým penisem. Jeden penis je při nasazení slipů zaveden do análu.…

In stock
38.42 €