Product description
Mystim electro gel is suitable for self-adhesive electrodes that hold on to the body thanks to the gel. It helps to gain the ability to glue, which they lost due to electrode wear.
Elektrogel is not a lubricating gel!
Package volume: 50 g.
Review
There are currently no product reviews. Be the first.
Related products
Mystim - Curving Curt Electrosex
The Curving Curt electro prostate stimulator is made of the popular medical silicone. It is velvety…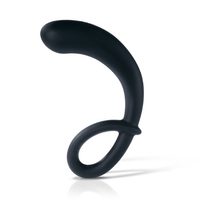 Electro Sex Mystim Barry Bite
Thanks to electric ipulses, Barry Bite electrical clamps will bring you to the limit of pleasure.…

In stock
65.35 €
Electro Sex Mystim Thin Finn
Thin Finn is an electro penis stimulator. It is completely smooth and has a rounded tip on one side…

In stock
92.31 €